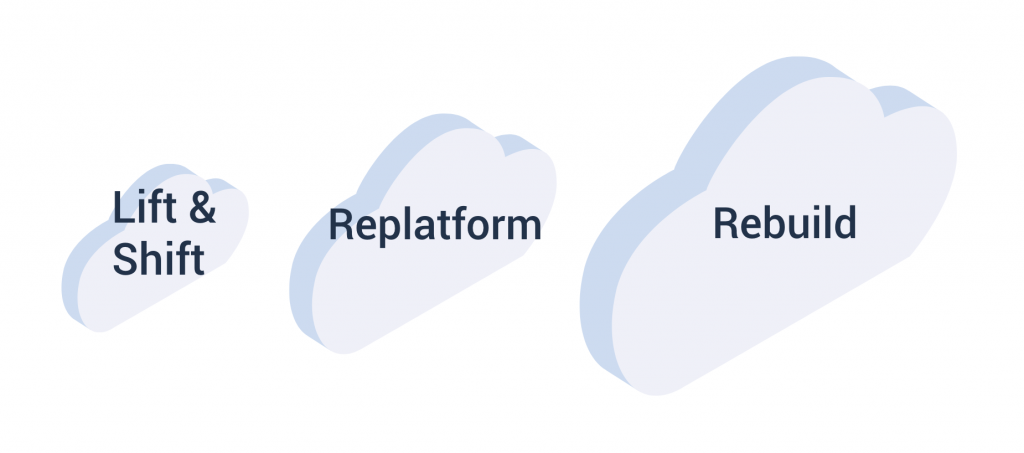 Every cloud migration project is unique; cloud computing can be instituted in diverse ways, depending on your business needs and desired outcome.
The factors of cloud migration
Developing a successful Cloud Migration strategy can be a complicated endeavor. Companies must account for two consequential factors: the deployment model and service category. The deployment model determines the type of cloud you will be using, like public or multi-cloud, while the service category determines what type of service you use like Saas (Software as a Service) or Paas (Platform as a Service).
Once those factors have been determined, a multitude of different migration approaches can be employed, depending on the circumstances of the deployment. Some common solutions are basic re-hosting that transfers localized data centers to a public cloud, re-platforming that moves data to a new cloud-based operating system, and re-factoring that uses a new set of standards to upgrade application components. This could also include cloud-to-cloud migration, that moves data and applications from one cloud platform to another, or reverse cloud migration that moves cloud data to a local data center.  Every migration process will look different and having a fundamental understanding of the key migration types will give insight into how to manage your migration project.
When to use the Key Migration Types?
Rehost
Rehosting is a good solution if you have no significant code or application changes. You can transfer applications from an in-house host to a cloud infrastructure or platform service. You will migrate your data into the cloud from low-impact to complex. This solution is cost effective, will lower overhead, and will increase data availability.
Replatform
Re-platforming is a way to update outdated or slow platforms while lowering operational expenses. This will migrate applications in your existing data model from a legacy platform to the cloud, lowering operational expenses by decreasing the number of integrated software applications used.
Refactor
Refactoring is a solution for when the functionality of your platform needs to be fundamentally changed to meet business requirements. The components of an application will be completely re-worked to fit into the current and future needs of an enterprise. The goal is to conform to a new set of standards, functional requirements and security measures.
Retire
Retiring is a solution for when applications become redundant though cloud migration. You are able to migrate the applications that are useful and avoid spending resources on products that no longer add value.
Repurchase
Repurchasing is a cost-effective option for migrating highly customizable applications, or for when your current solution is not sufficient. Moving your data to another product, most commonly a SaaS platform, will reduce cost, adding customization and scalability.
Retain
Retaining is an option for when cloud migration does not yet make sense. This can be due to compliance issues or priority. This solution often includes migrating some of the applications where it makes sense in your business model and leaving other legacy products as-is.
Cloud Readiness Assessment
DataFactZ will analyze the infrastructure, applications, and services of your business with a prime focus on Cloud readiness, selecting what can, what should, and what cannot be migrated into the Cloud. Our Cloud Readiness Assessment takes on the following steps: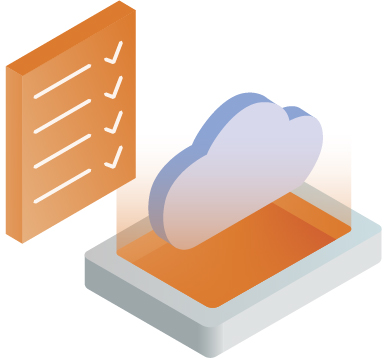 Strategy Assessment
Design an optimal Cloud strategy by leveraging templates and tools to catalog the existing applications, infrastructure and network architecture, prioritizing the workloads and applications for Cloud migration.
Target Platform Mapping
Determine which Cloud platform fits the strategy and design a high-level target infrastructure and Cloud platform architecture that accommodate the security and risk requirements.
TCO Analysis
Perform a cost-modeling exercise estimating future Cloud consumption based on existing workloads, comparing overall costs between your current and estimated future IT expenditures.
Technology
Develop a detailed deployment strategy for all applications that are in scope, along with a proposal for future phases.
Why DataFactZ?
Cloud migration takes efficient planning, testing and access to resources. At DataFactZ we understand the complexity of data migration and will work with you to develop a unique migration plan that will elevate your business operations. 
Interested in Some Cloud Advice?